Just an update on the appearance of The Four Perfections at New Century Soul's 11th Anniversary Allnighter on the 29th of his month. The Civic Hall in Radcliffe will witness history in the making, with the very first and probably only ever appearance of the group on a UK stage.
Event appearance
In preparation, the guys have been rehearsing their song-list in Philadelphia and have it nailed! Stone Foundation are currently on tour in Japan and are including the music for the show in their live gigs as we speak! An extra addition to the band is a baritone sax which will really put the icing on this particular musical cake!
I can reveal that amongst the songs the group will be singing is an outing they wrote in the early seventies called "If You And I Had Never Met". Yep, the very same song released by Magic Night on Roulette Records. There may well be a couple of other musical surprises on the night too.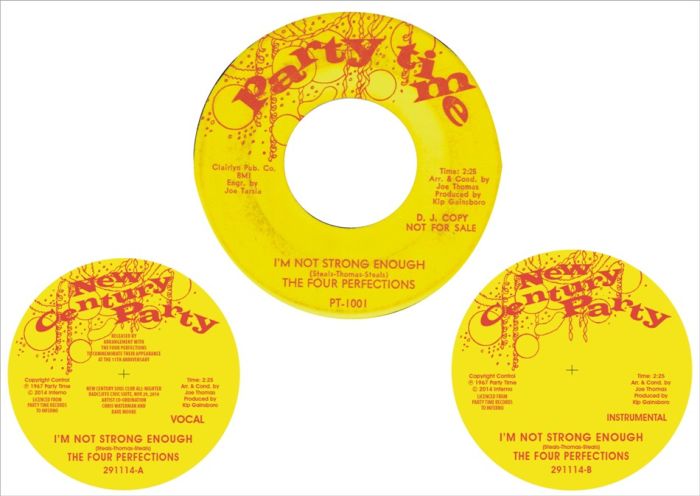 Commemorative 45
In order to mark this event for the collectors amongst us, Neil Rushton has commissioned a fully licensed, commemorative 45 of the groups Party Time classic "I'm Not Strong Enough" on a fantastic looking label designed to incorporate the original label's look and the New Century Soul event. The New Century Soul commemorative 45s will only be available at this unique night and any profits will be donated to the group themselves.
So... Saturday Night, the 29th November 2014 looks like being a fantastic night, the guys are well up for it, the band are well up for it and we're all well up for it! See you there....
Dave