Martha High - Singing For The Good Times - Blind Faith Cat: BF 01002LP.
Here's the release blurb, preview player and  a brief bio of this fine repeat play release.
Mrs. Martha High is the hardest working woman in show business. She is still touring worldwide as a lead singer of Maceo Parker's band but now she is on fire because finally, she has recorded the album she never made but always wanted to make. 
11 killer original tunes produced and arranged by Luca Sapio, the Italian soul ambassador, in true analog super sound. 
The tunes evoke the best productions of the golden era Southern soul as well as the sonic landscapes of the Italian soundtracks of the 60's. 
Here is the middle ground where these two unheraled musical traditions meet and Martha is the undisputed Queen. 
Don't miss the chance to take a listen. This record is made of truth, soul, love, and pain - a full spectrum of emotions that only a Queen can deliver to your ears. 
She spent much time in the studio with Luca and his guys to make it happen. This is not a revival, this is not retro, this is NOW. 
She took it as a challenge and we are sure that she won.

Credits
Produced and mixed by Luca Sapio at Blind Faith Studios Roma 
Mastered by Brian Lucey at Magic Garden Studio L.A. 
Written by Luca Sapio & Mecco Guidi 
Special thanks to the Blind Faith Team
Preview 
1.    "Always Worth The Pain"
2.    "I'm A Woman"
3.    "Can't Hold On"
4.    "Fire Shut Up In My Bones"
5.    "Lean On Me"
6.    "Lovelight"
7.    "The Hard Way"
8.    "Singing This Song (For You)"
9.    "The Hardest Working Woman In Town"
10.    "You Baby"
11.    "For The Good Times"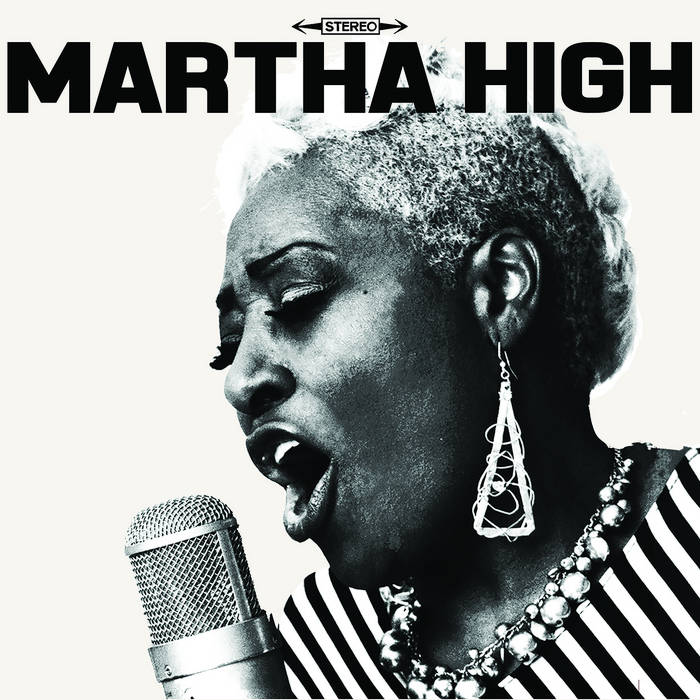 Martha High (born Martha Harvin, Washington, D.C.) is an American female vocalist.
Harvin grew up in Washington, D.C., attending Roosevelt High School and singing in Trinity AME Zion Church. She began singing in The Four Jewels (whose members attended the same church and school) after the departure of Carrie Mingo. After Martha joined the group, they changed their name simply to The Jewels and released their best-known hit, "Opportunity". After a follow-up single, "But I Do" b/w "Smokey Joe", flopped, they were dropped from Dimension Records.
The Jewels went on tour with James Brown in 1964, with a demanding nightly schedule. They visited the studios of Motown Records on the Detroit leg of the tour, hoping to record, but the building was closed that day. They did record two singles while they toured with Brown, but after a year and a half with Brown the group split up. Harvin adopted the stage name Martha High and continued singing with Brown for the next 30-plus years. Among her appearances with Brown are on the track "Summertime" and on the Original Funky Divas album.
High also recorded a self-titled disco album in 1979, released on Salsoul Records. In January 2000, she stopped performing with Brown and went on tour with Maceo Parker.
In 2004, High teamed up with the Soulpower organization, which is also behind the comebacks of Soul artists like Marva Whitney, Lyn Collins, Bobby Byrd, Gwen McCrae and RAMP. During her collaboration with Soulpower, High performed all across Europe and even performed in Africa, backed by the Soulpower Allstars. In February 2005, High embarked on the "James Brown's Funky Divas Tour" in Europe, sharing the stage with her friend Lyn Collins.
In 2016, High released her solo album on Blind Faith Records. . 11 original tunes produced and recorded by italian soul man Luca Sapio and his crew
https://en.wikipedia.org/wiki/Martha_High
available now via all the usual types at all the usual places