Sawdust Caesars: Original Mod Voices by Tony Beesley published by Days Like Tomorrow Books, price £19.99 plus P&P
Sawdust Caesars: Original Mod Voices, which has just been published is a new book about Mods. This time it utilises the words of people who were Mods back in the day, at the start of this youth movement, and following it through to the present day.
It sets the scene for the start of Mod back at the tail end of the 1950s with teenagers who were into Modern Jazz and were thus called Modernists. Quite a lot of the book focusses on the early and mid 60s which is right, that is what led to all that followed Modwise.
The book's a long read and I've only just got into it but already it's bringing back many memories that had lain dormant. It covers various areas of the UK, goes on to Skinheads and the Mod revival of the late 70s and as I've said about right through to now. There is a mention of Northern Soul, but it's about Mods not soulies, although the two can be the same. As well as the words of Mods there are loads of pictures.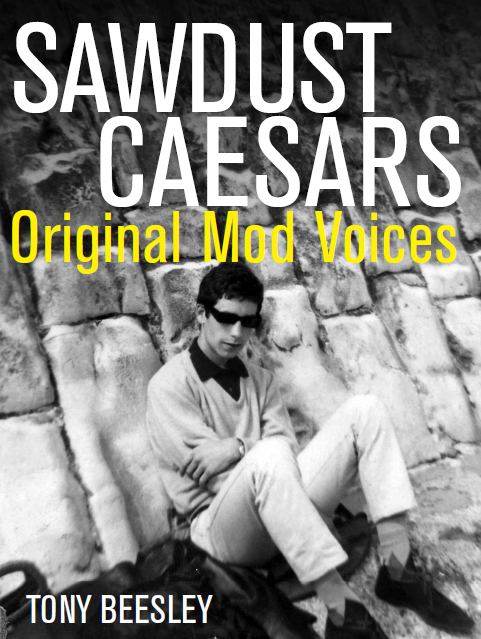 A few years ago I wrote a short piece about the Scene club where I spent many a happy night and that has been included, although I have amended parts of it. There's even a couple of photos of me, but I look at them and ask myself where that bloke went. In fact a friend who used to attend nighters at the Scene with me didn't recognise me in the pictures, oh dear, have I really changed that much?
I'd recommend it to anyone who's interested in Mods and their history. It can be obtained from the author at this website:
http://www.tonybeesleymodworld.co.uk/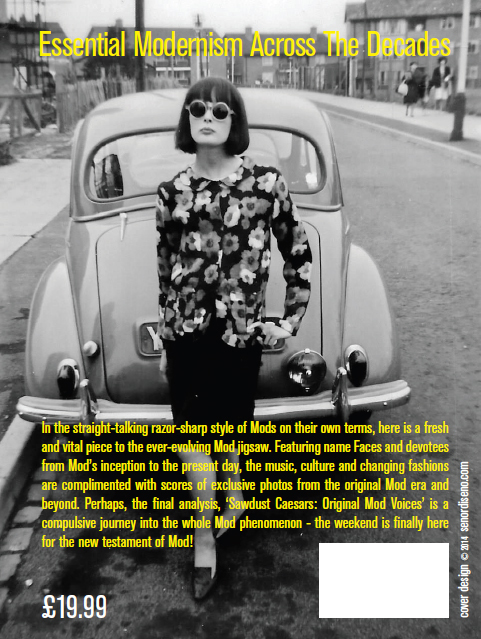 2