Just a quick heads up that a popular Event Guide feature has just returned.
Local Events / Events Near Me
As the title hints at it's a section in our event guide that displays all the local soul relatedevents to you
Local being a default radius of 50 miles, however if logged in you can edit this to suit your own needs.
Part of our main event guide, so to check it out just tap the link below...
https://www.soul-source.co.uk/calendar/14-local-soul/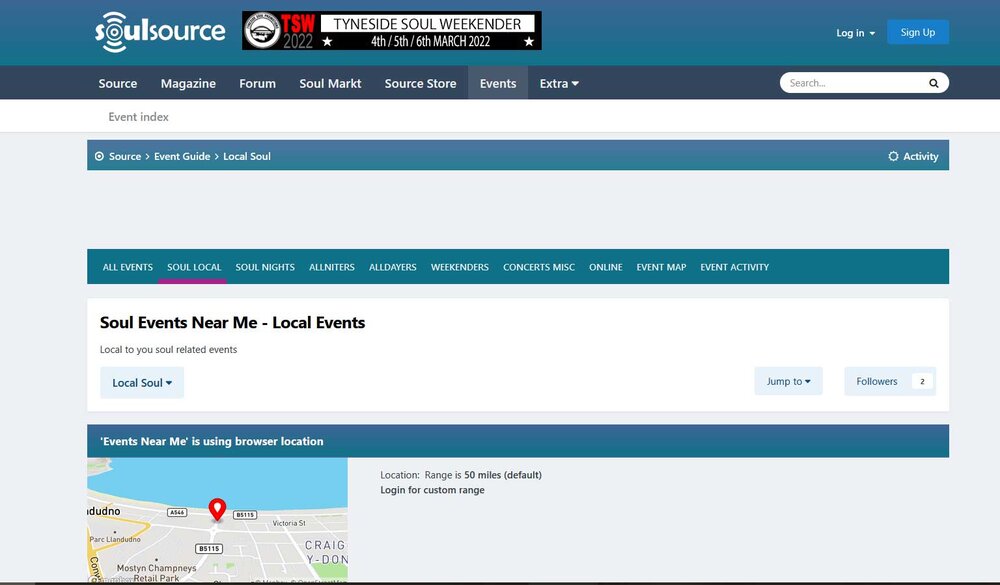 going local down in Llandudno.....