50 years ago today four guys drove from Wilmington, Delaware, to Frank Virtue's studio located on 1618 N. Broad St, Philadelphia to record their debut single as the Mello Souls.
Silas, Fisher, James T and Randy were accompanied by their manager Mr Marshall and George Lewis, who co-wrote both of the songs. A group of local teenagers, Keith, Kenny, Larry, Johnny and Frank  provided the music.
'I Got My Pride', which featured Silas on lead, was cut in one take and this was the song that was pushed as the A side. 'We Can Make It', with Fisher on lead and James T providing the response vocal, took 3 takes as Mr Marshall couldn't quite synchronise his tambourine with Keith's guitar intro;  an intro that he acknowledges was inspired by 'You Keep Me Hanging On' which had been released five months previously by The Supremes
Despite local promotion and live shows the record didn't make the impact that had been hoped for. The disappointment felt by the group was further compounded by a failed audition at Motown and as a result they simply dissolved.
For us the rest as they say is history
Andy
image and video clip added by site
as this is a forum post highlight please use the forum topic for comments and discussion - link below
https://www.soul-source.co.uk/forums/topic/375023-50-years-ago-today-the-mello-souls/
 Post By Rupert
Here's a photo of them , from when they had a reunion . Plus a couple of hangers on .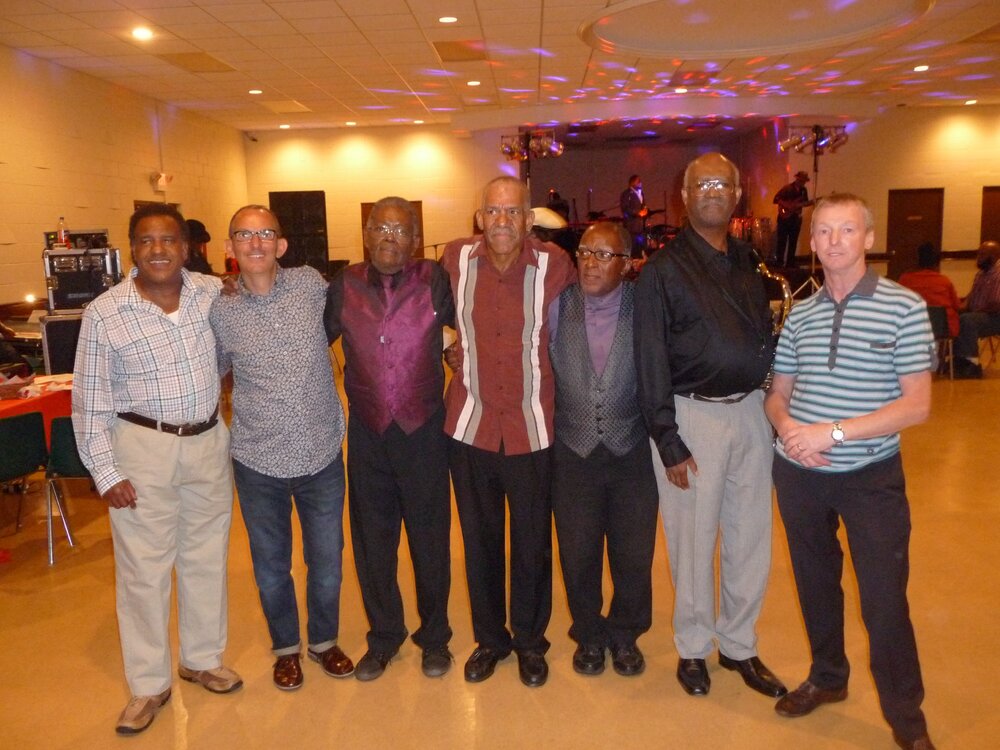 On 29/09/2017 at 20:24, chalky said:

Thanks Andy.

Is Silus still with us?  I know Steve Green met him in a home some years ago now.
Sadly not ....
This is a picture of his (ex) wife & daughter
Andy
5