Event teaser which included Stafford Article from the first issue of Manifesto
Almost there.....whats that noise??
Look Forward Sat 28 Sep 2002
Got some details of what Dave Thorley, has lined up for upcoming Monkey , from unissues by Carol Anderson from the same session that Sad Girl come from, supposed to be a killer. Also other one offs and top plays and a lot of fresh quality 60/70s Ears drolling already!
Look Back - Stafford 
Looking back to the very first issue of Manifesto in 1994 we feature a quick scan of a double page feature of Dave Thorley looking back at Stafford
click images to view in full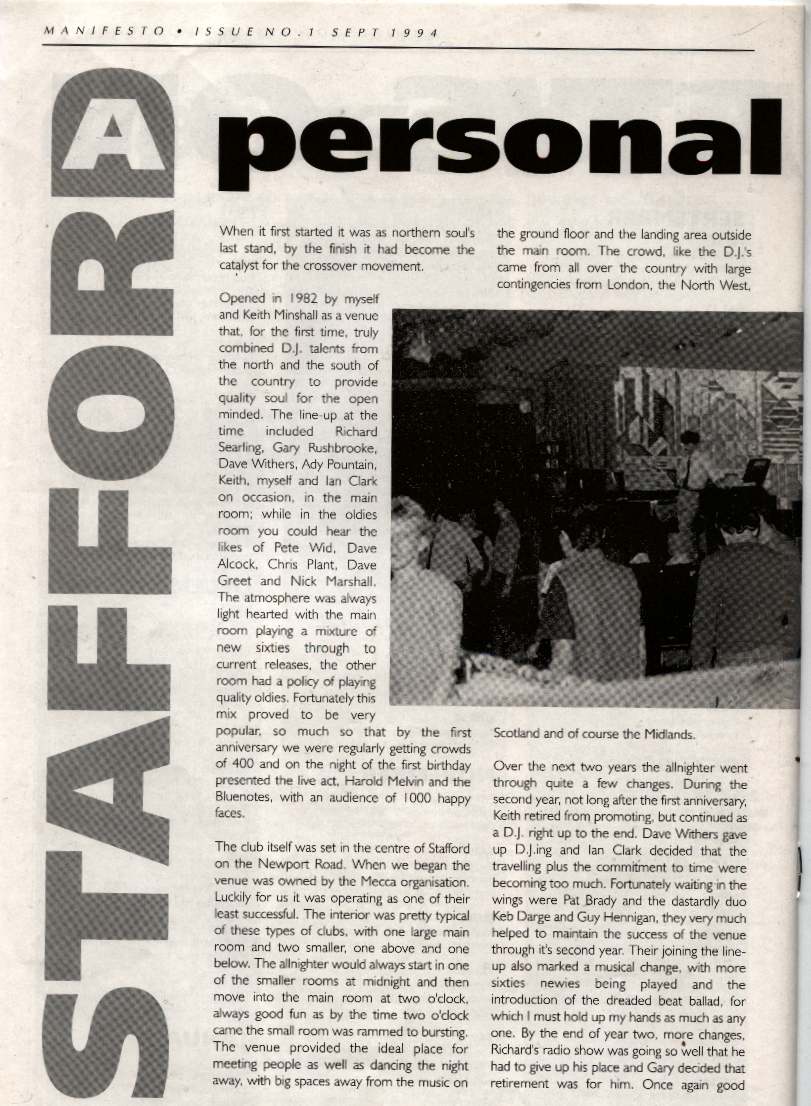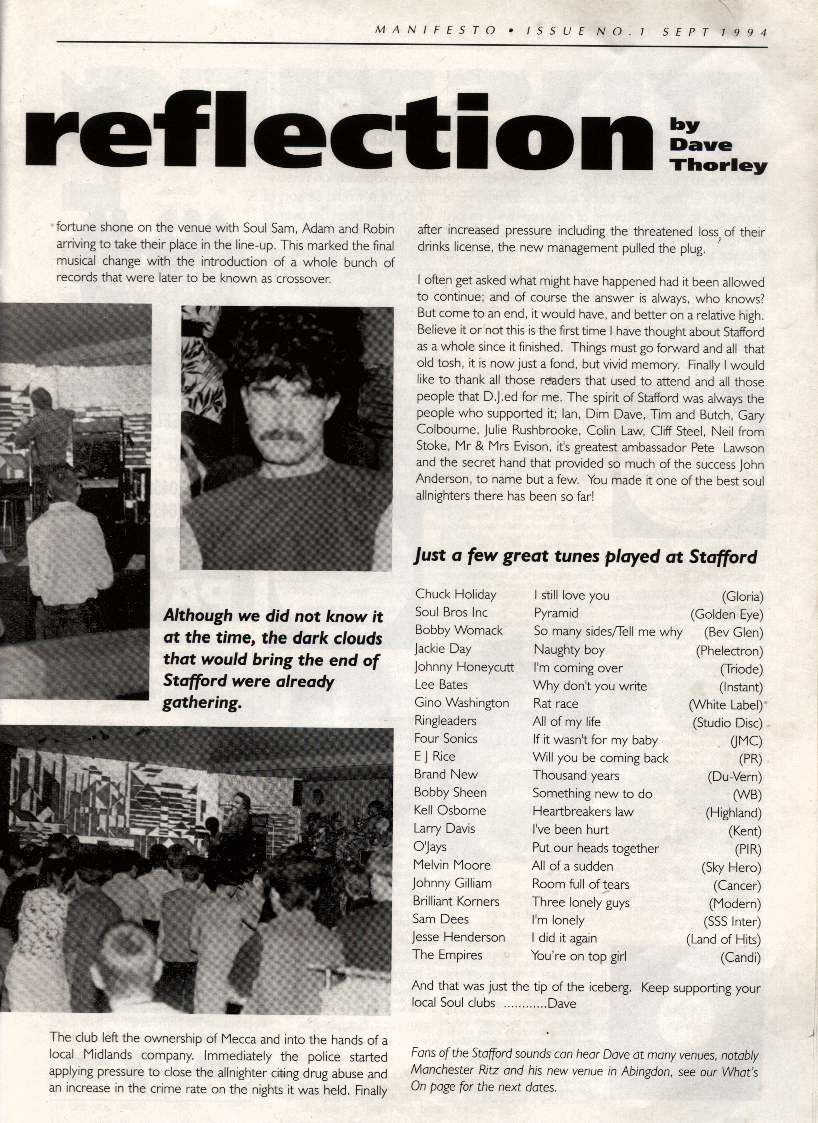 site note - orig posted in 2002 - re-dug up and reformated since