SHAKERMAKER LOUNGE @ Bar Deco, Batley. W. Yorks
archive
Guest · Mon 3 Aug 2009 · 302 Views
SHAKERMAKER LOUNGE @ Bar Deco, Batley. W. Yorks on
Event Information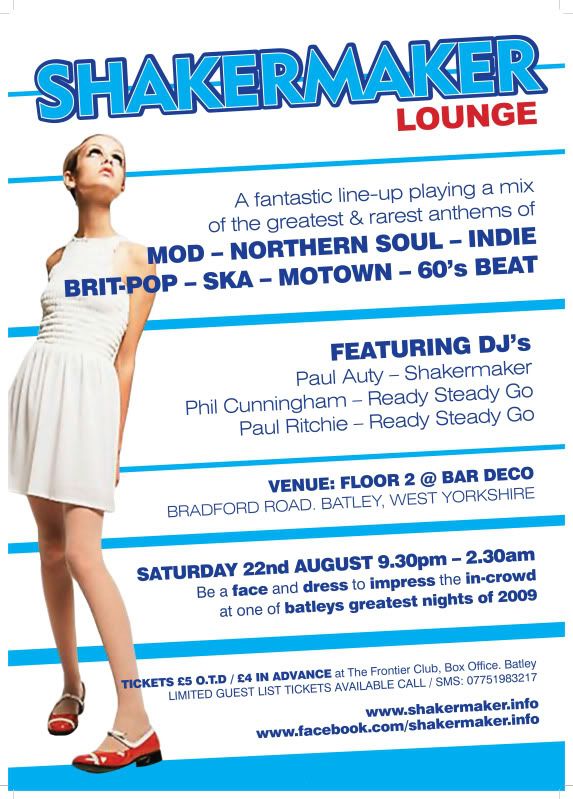 After Such a memorable launch party, Shakermaker now has several dates confirmed at varous towns, cities and events throughout the north of England.
The first of which will be held at the uber stylish venue, Bar Deco, Batley, West Yorkshire on Saturday 22nd August. 9.30pm til late.
Venue Details
Contact the venue
Please check with the venue/promoter to confirm details before travelling
Welcome to the SHAKERMAKER LOUNGE @ Bar Deco, Batley. W. Yorks Event Review Section
---
There are no reviews to display.
---
---
Related Soul Music Event Links