I.T.S. FREE @ SPALDING- ARE YOU???(CHARITY NTE)
I.T.S. FREE @ SPALDING- ARE YOU???(CHARITY NTE) on
Event Information
I.T.S. FREE @ SPALDING , BIT OF A BIRTHDAY KNEES UP , NO FUSS OR CARDS OR PRESSIES JUST TURN UP AND HAVE A GREAT TIME , MAKE A DONATION JOIN IN THE RAFFLE AND HELP US RAISE SOME MONEY FOR MACMILLAN NURSES !! FREE ADMISSION, TO GET YOUR NAME ON THE LIST . JUST EMAIL..................
oldbarnants@aol.com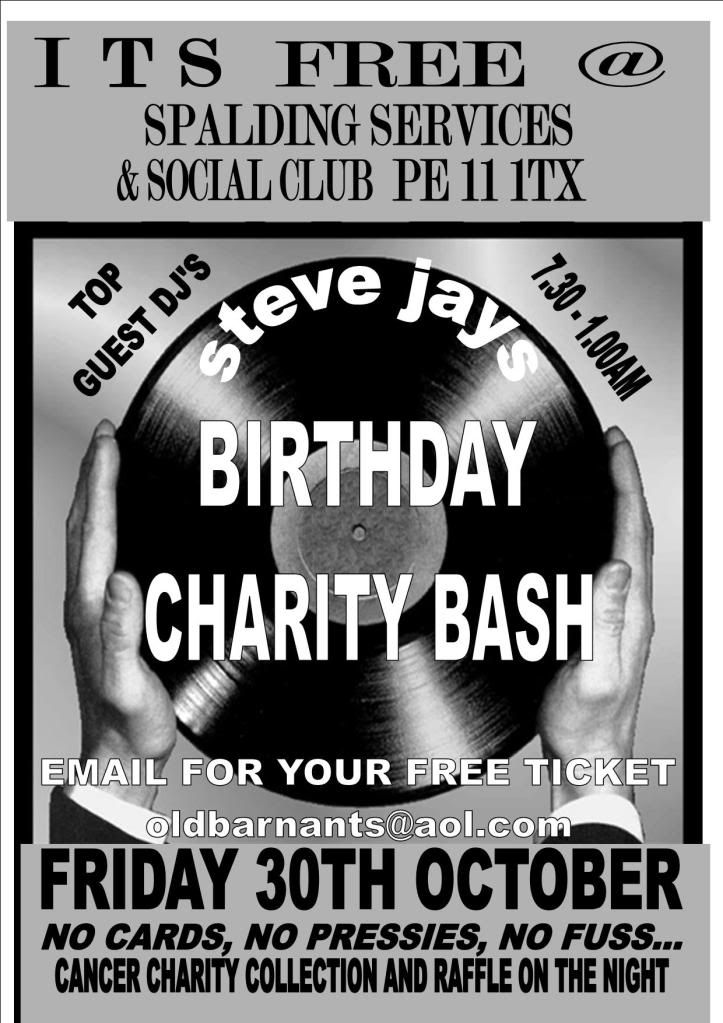 Venue Details
Contact the venue
Please check with the venue/promoter to confirm details before travelling
Welcome to the I.T.S. FREE @ SPALDING- ARE YOU???(CHARITY NTE) Event Review Section
---
There are no reviews to display.
---
---
Related Soul Music Event Links