Port Soul 12 - The All Dayer
no location added yet
Port Soul 12 - The All Dayer
Event Information
Port Soul 12 takes place on Saturday 22nd March 2014 at the Port House, Marina Keep, Port Solent, Portsmouth, PO6 4TH from 2pm 'till 2am.
We hope you can join us for another fine day of fun and dancing on the South Coast
Entrance is £10 on the door..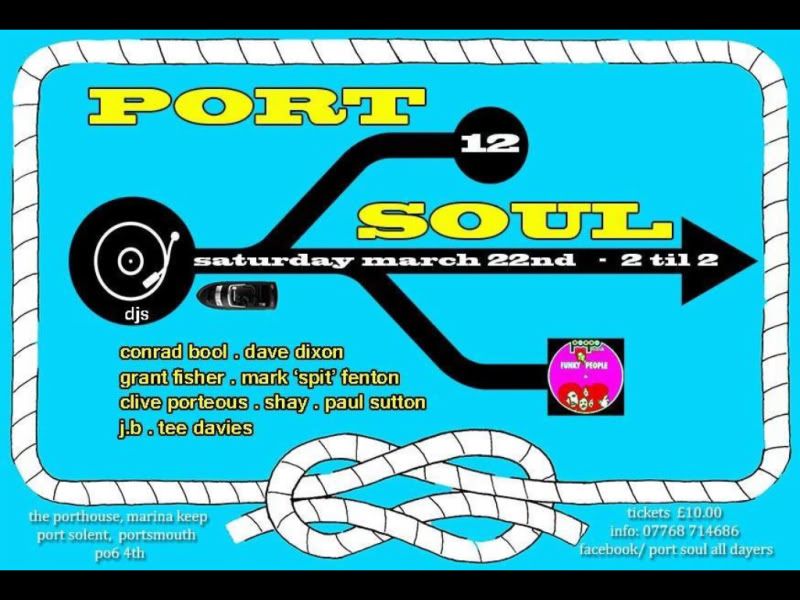 Simply Soul and Bob 'the Crate' Smith will both have stalls on the day so remember to bring your record tokens (or the more traditional cold hard cash).
Food will be available late afternoon / early evening and there are alternative restaurants nearby.
Aquacars are the local cab firm, 02392 811111
The closest hotels are the two Premier Inns at Port Solent and the Marriott.
Get in touch for any info.
Hope to see you there
Contact the venue
Please contact the venue to confirm event and admission details before travelling
Related Soul Music Links