WORK YOUR SOUL on
Event Information
Luton based night, playing the best in 60s Ska, Early Reggae, Soul, RnB, Boogaloo and everything else in between!
Those that have been before know something pretty special is happening at Work Your Soul.
Come see the new look George, icluding its brand new wooden dance floor! No more tripping over tiles!
And don't worry, there will be more bar staff this time!
George II is a perfect location just a minutes walk from luton station, which is only 30 minutes from st pancrass and as its a friday trains running back up to london all night.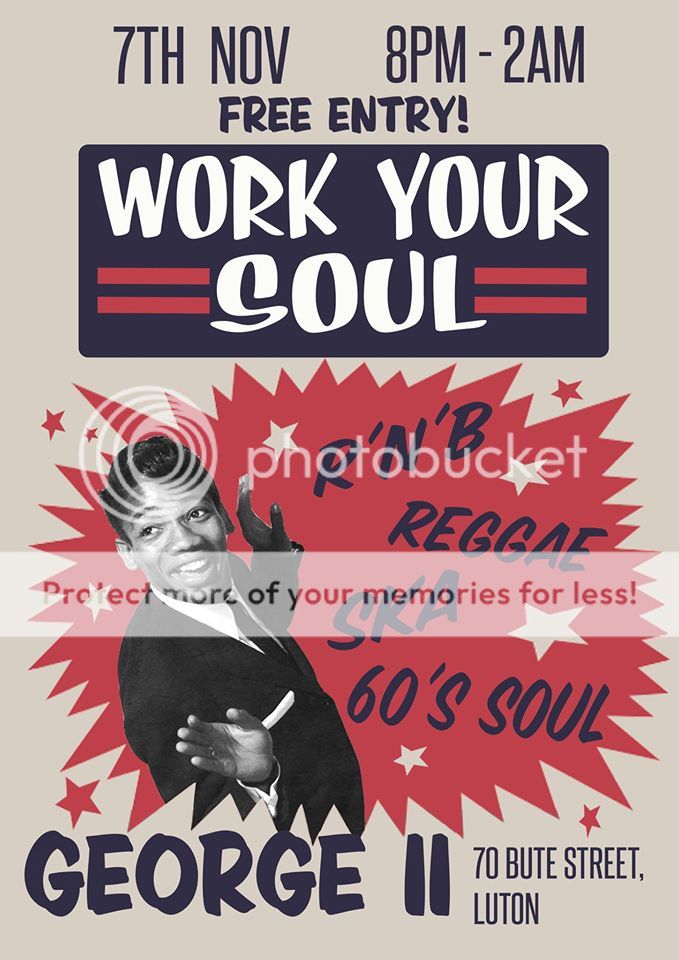 Venue Details
Contact the venue
Please check with the venue/promoter to confirm details before travelling
Welcome to the WORK YOUR SOUL Event Review Section
---
There are no reviews to display.
---
---
Related Soul Music Event Links