Tip Top Soul Night - Coalville
Coalville
Tip Top Soul Night
CANCELLED! Event has been tagged Cancelled!
Event Information
Event Type: Soul Night
Event Date & Time:
Venue Name: Charnwood Arms Hotel
Event Location:
 Coalville
  LE671TB
Event Description
Tip Top Soul Club opens its doors once more on Friday 27th of March playing the best in across the board 6ts and 7ts Rare Soul, from the underplayed to current dance floor fillers.
with Resident Djs: Rob Gray, Ralph Forster Ady Cope.
This Months Guest is Wolfies Very Own Natalie Nicoholls
The night runs from 7:30pm-12:00am
Door Tax is £3 each or £5 a couple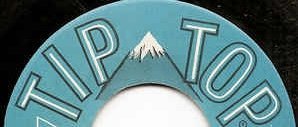 Charnwood Arms Hotel - Coalville Event Map
Coalville Venue Address:
Charnwood Arms Hotel
Beveridge Lane , Coalville, LE671TB, United Kingdom
Contact the venue / club
Please contact the venue / club to confirm address and event admission details before travelling
Tip Top Soul Night Event Comments & Reviews
Hit the down arrow below to switch 0 reviews / 2 comments
2 comments
Related Soul Music Links