Cancelled Stewartby Soul Night Nr Bedford Stewartby
BEDFORD
Cancelled Stewartby Soul Night Nr Bedford Stewartby
CANCELLED! Event has been tagged Cancelled!
Event Information
Event Type: Soul Night
Event Date & Time:
Venue Name: Stewartby Soul Night Nr Bedford
Event Location:
 Bedford
  MK439NB
Event Description
I'm sorry but I've decided to cancel the next Soul night at Stewartby on Saturday 28th March, for the obvious reasons. I'm sorry to the people that have said they still wanted to come along, but I think this is right decision. Please would you all be kind enough to share this where ever possible. Adyx
For this night our guest DJ is...........PETE LYSTER.
Pete has an incredible record collection & is a top dj.
We look forward to welcoming him and all of you for what should be another cracking night of music and memories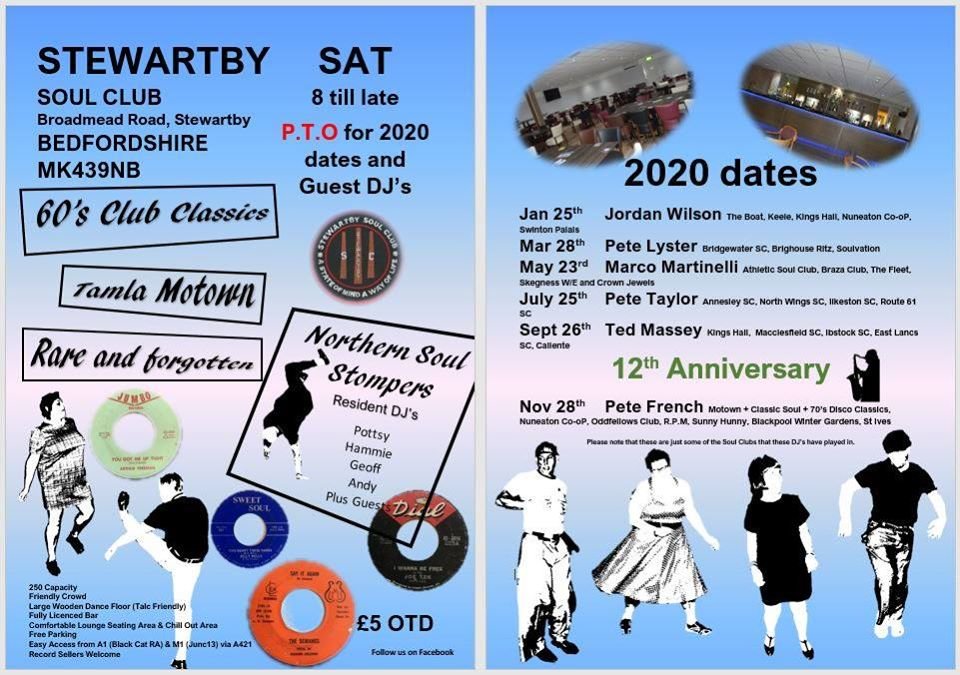 Stewartby Soul Night Nr Bedford - Bedford Event Map
Bedford Venue Address:
Stewartby Soul Night Nr Bedford
Broadmead Road, Stewartby, BEDFORD, MK439NB, United Kingdom
Contact the venue / club
Please contact the venue / club to confirm address and event admission details before travelling
Cancelled Stewartby Soul Night Nr Bedford Stewartby Event Comments & Reviews
Hit the down arrow below to switch 0 reviews / 1 comment
1 comment
Related Soul Music Links