Hi *|member_name|*
Source Store newsletter
News and details of latest additions, offers, discounts and features from the new Source Store
Welcome to the Source Store newsletter.
Source Team
Set up to keep you informed of our latest store news, additions, discounts and features 
Latest Source Store News: 
A couple of Monday adds to our Store line up
Latest from Md Records 45 new series, quality picture covers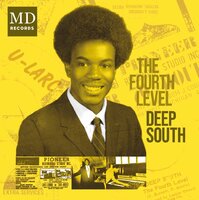 Fourth Level – Deep South - MD Records
John Laughter and Third Generation - It's our time - MD Records
A few new arrivals to our store during recent days...
The Weavers Of Dreams - Weavers Of Dreams - Super Disco Edits
Los Yesterdays - Nobodys Clown - Penrose
Heaven Scent - I'm Gonna Get Ya - Epsilon Records
Thee Sacred Souls - Can I Call You Rose? - Penrose
The Bamboos - Hard Up / Ride On Time - Pacific Theatre
Brief Encounter - Get a Good Feeling - Athens Of The North
Two recent Source Store sell outs now back in store
Joe Burrell / Pookie Hudson - There Was A Time / This Gets To Me - Kent Select
Melba Moore / Dean Parrish - The Magic Touch / Bricks Broken Bottles And Sticks - Kent Soul
browse and listen to all via our record section here...
https://www.soul-source.co.uk/store/category/10-records/
Cheers
Source Store Team
https://www.soul-source.co.uk/store/
Latest Source Store Additions
Unsubscribe via the below link
Unsubscribe here