Soul On The Sea (SOSBOURNEMOUTH)
Soul On The Sea (SOSBOURNEMOUTH) Details
SOUL ON THE SEA
'Key West' Bournemouth Pier
Due to the building work in the 'Pier Theatre' there will only be one room available to us ie Key West
no Reggae Room sorry if this has inconvienenced anyone but this is out of our hands! Still a cracking night to look forward to:
It's called a Scootering night because Emma & Chilli are Predominately hot on the scene! DON'T let this put you off ALL WELCOME playing Northern, Modern, Classic Soul & much much more...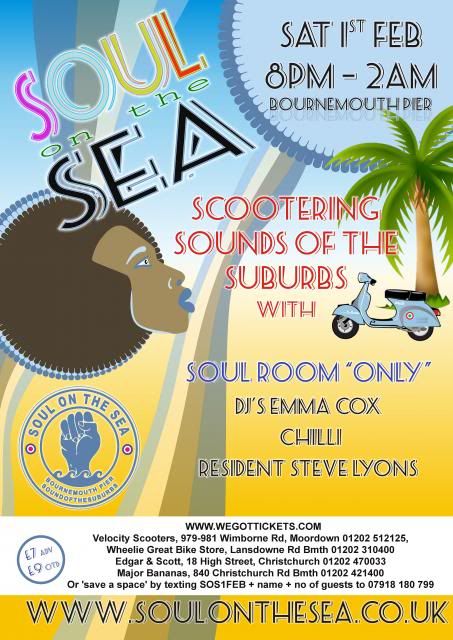 Welcome to the Soul On The Sea (SOSBOURNEMOUTH) Event Review Section
---
There are no reviews to display.
---
---
Related Soul Music Event Links