Five months ago a young Northern Soul fan was filmed by her mother dancing along to an excellent but very obscure 60s soul recording on the steps of the Yury Dolguruky Monument in Moscow. 50,000 You Tube hits and lots of enthusiastic, kind words encouraged the girls to repeat the stunt, this time in their home town of Bristol, to the prescient Pied Piper production of 'Give Me Lots Of Lovin'' recorded in Detroit by Freddy Butler. The hits doubled.
Another selection of quirkily-set dance arenas were used for the next four great slabs of vintage rare soul and then the big one. Set at a nondescript Bristol street corner, Lev begins grooving to Pharrel Williams 'Happy' which breaks effortlessly into the Northern Soul classic of the same title by Chicago group Velvet Hammer. That captivating video went viral and has so far notched up more than half a million views.
Slightly taken aback by the success of their modest works, Lev's mum Eve, a 100 Club Northern all-nighter, die-hard back in the 1980s, contacted me about getting some recognition for the artists and music makers on the tracks they were using. The licensing details on some of the music was not always clear-cut and the publishing details could also be problematic, so I suggested they work with an Ace Records controlled track where we could cover them for any licensing eventualities and get recognition to the right people.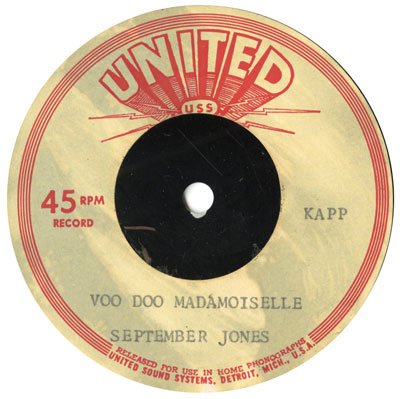 Of the suggested recordings Lev, who seems to have a taste for the rarer end of the soul spectrum, chose a track by legendary Detroit artist September Jones of which there is only one known acetate copy-featured at the start of the video. Like the Freddy Butler recording used in the second video it was a Pied Piper production and Ace had made a deal with original Funk Brother Jack Ashford and his Pied Piper partner's successor so the fabulous 1967 recording is featured in the latest installment, graced by Lev's dance moves and a Spanish brass band.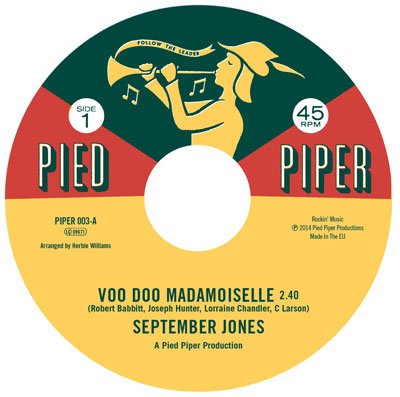 The recording has become hugely popular at the 100 Club all-nighters and now Ace have made the previously unissued track immediately available on download and there is a 7" vinyl Pied Piper single being released in a few weeks as a taster for the 2nd CD volume of the Pied Piper story.
Ady Croasdell; Ace/Kent Records
http://acerecords.co.uk/voodoo-mademoiselleim-coming-home-mp3
You tube link
Northern Soul Girl Dancing in El Burgo Village in Spain.
Featuring the local Band - Bct Ntra Sra de la Encarnación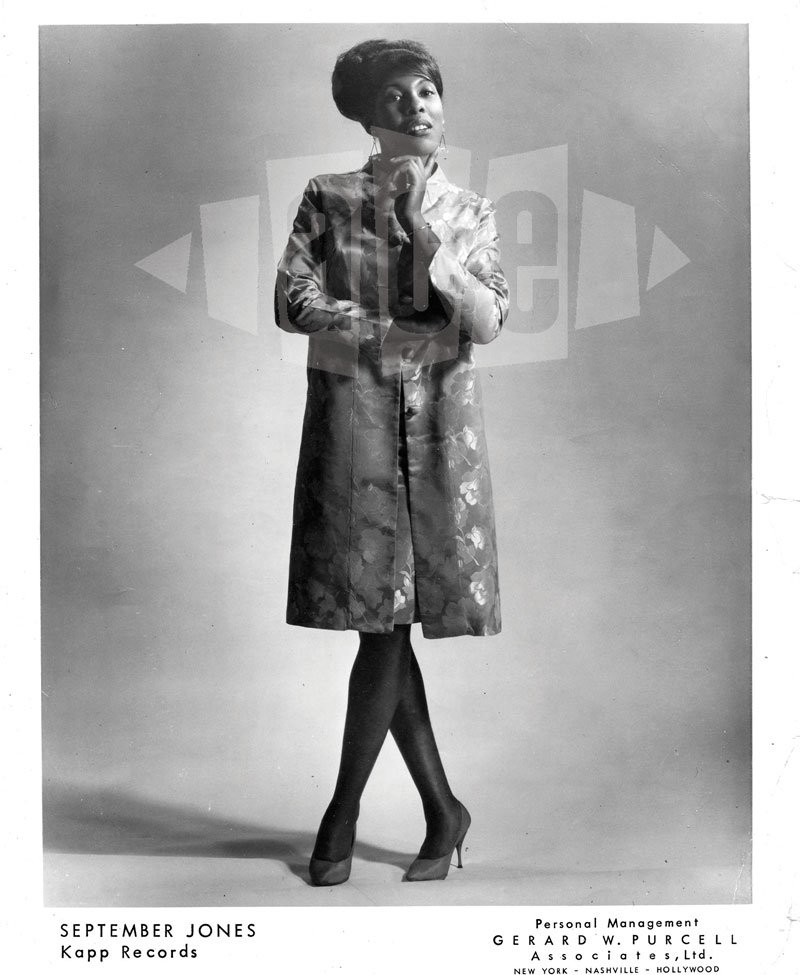 RoburtJan 30 2014 02:10 PM
Great video. Much credit goes to all involved.
Hope this vid goes viral as well & helps the track sell (& Lev use her talents for her personal benefit).
Detroit soul music really has stood 'the test of time' so well.
spacehopperJan 30 2014 02:26 PM
cheers ady..great tune,been a thread on fb about when this will get a 7" release...good vid too...think lev will be even more popular this weekend at gogo :-)
dean
Steve LJan 30 2014 02:48 PM
Brilliant!!
Like
Johnny One TroutJan 30 2014 03:01 PM
Excellent well done Eve and Lev dancing in the street for real...
Trouty x
..
Eddie HubbardJan 30 2014 03:16 PM
Fabulous stuff , can't wait for this 45 , and the 2nd CD ...
autumnstonedJan 30 2014 09:06 PM
Love it ! Always have a groove to it myself when its played at the 100 Club. Interesting to see Bob Babbitt's name in the songwriting credits on the label scan.
pomonkeyJan 30 2014 09:45 PM
First heard this track back in 2011, not here but on a garage site as it was a garage collector, not a soulie, who first got hold of this acetate - and many others - out of Shelley H's archives, glad it's now officially seeing the light of day thanks to Ady and co.
ajbJan 30 2014 09:57 PM
Cracking tune, can't wait to pick one up.
and if there was an advertisement for northern soul for the youth of today, its there.
round of applause all round.
Ernie AndrewsJan 30 2014 11:14 PM
Well done Everyone ! Great Tune!
markwJan 31 2014 02:20 AM
Great stuff.
Like
The Phantom JanitorJan 31 2014 04:50 PM
Enjoy watching her videos, she always chooses great songs, she's becoming quite a celeb.
Like
MattJan 31 2014 09:05 PM
Well done Levanna, Eve,Ady and all. Living near Bristol I know how passionate Levanna and Eve are about their music and it's great to see people enjoying the music we all love who previously have had no idea what a rare soul tune sounds like. It can only be good news for the artists involved ktf and keep on keeping on!
Jim Elliott photo
Tape swappers fav
Jim ElliottJan 31 2014 09:48 PM
Fab.
sunnysoulFeb 02 2014 03:20 PM
Elaine Constantine really ought to have Levanna busting her moves front and centre at the premiere of the Northern Soul movie later this year ....
Mick Reed likes this
lynn59soulFeb 15 2014 04:57 PM
Great tune when will it be available on vinyl ?
Like