Loaded Magazine does Northern soul with a visit to the 100 Club Allnighter just in time for the March 99 Issue
ADAPTED FROM LOADED MAGAZINE MARCH 1999
Thanks to Dave Cassidy for sending me this, photo's to follow......
"Keep your Wigan - Northern Soul is alive and well and living in London..."
You know something is happening when you get to the club and a man from the Guardian is waiting in the queue. Actually, it happens every five years or so, when the Northern Soul scene is dragged blinking into the spotlight, looking just like its dedicated followers do as they hit the morning streets after another exhilarating night of dancing to the most exclusive and best soul music around. Unlike other scenes, Northern Soul has never been dependent on a popular group or musician-a Soft Cell or a Kevin Rowland-to expose it to a wider world. It stays underground and thrives on a network of utterly dedicated followers. Then, once in a while, the media pokes its head.. around the corner. "It's a cyclical thing," Ady Croasdell explains. Ady is the man behind Kent Records' long-running and excellent compilation series. He is also the driving force behind the 6T's Club, an all-nighter which happens every month at London's 100 Club. He is not at all purist in his approach.
"Every five or six years there's a sudden upsurge of interest, which is great," he says. "It brings in new people, maybe younger ones, and the attention it gets reminds the older ones of the brilliant clubs they used to frequent."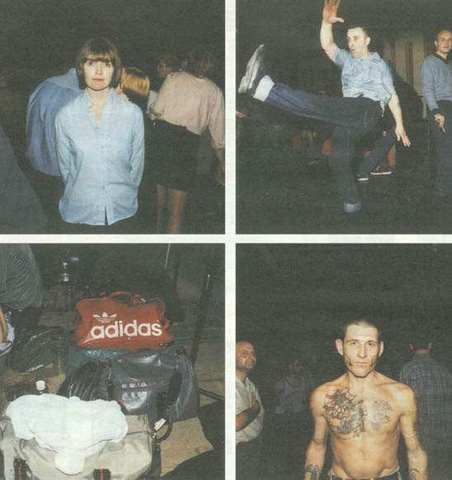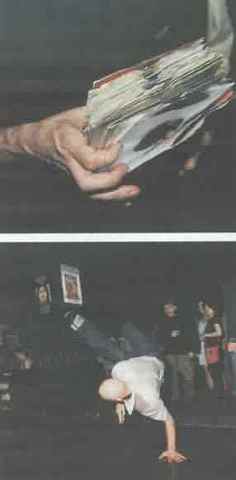 Northern Soul's roots lie in the mid-'60s, when a major shift in club culture occurred. The mod scene, which had built its appeal on R'n'B music at places like The Scene or the Whiskey A Go Go (now The Wag), had finally died, and London's hip clubs started playing the newer and funkier sounds emanating out of America. Out went Motown and in came James Brown.
Up north, clubs such as The Twisted Wheel in Manchester (the first ever all-nighter) ignored the choice of the beautiful people and stuck to the soul tunes they adored so passionately. It was Dave Godin, writing for Blues And Soul magazine, who coined the phrase Northern Soul - noting that, as time progressed, the DJs and club runners were exhibiting a real dislike for mainstream soul music. As far as they were concerned, the more obscure the tune the better. At the time, such small American indie labels as Loma and Thelma could only find limited distribution within the States, thus bestowing a real exclusivity on their releases. So it was that Northern Soul fans would relentlessly hunt down copies. Meanwhile, groups like The Hesitations and singers such as Tommy Hunt became heroes-if not legends. When many of those artists played here, they did so at Northern Soul's most famed club, the Wigan Casino. The Casino exists no more (tragically demolished), but in the early thousands of kids from all over the country went to this small northwest town to dance the night away. Fashion was a major part of the scene. Kids would arrive at the Casino with a change of clothes. Some even took talc, which they sprinkled onto the floor to make it easier to slide across. Flares, tank-tops and sturdy shoes were all part of the look. Admission was cheap but, at the club itself, record dealers would set up stalls where singles would exchange hands for huge sums of money. One seven-inch single -for example Frank Wilson's 'Do I Love you? (Indeed I Do)'-could command a thousand-pound price tag; £200 is a common price these days for a rare slice of soul. And out on the floor, a new style of dancing, graceful, athletic and incredibly compelling to watch, was being developed. Dancers would execute amazing back flips and other exertions while others effortlessly glided across the floor.
Drugs played a part in keeping the people awake and on the floor, but it is a subject that all involved are quick to disassociate themselves from now. Unlike the E crowd, drugs - specifically amphetamine - were taken by some but never talked about by others. When Pete McKenna wrote Nightshift, an autobiography about a youth spent in clubs such as the Casino, there was a furore over the claims he made about drug use.
"Let's just say I never smelt any marijuana when I went to Wigan," Ady Croasdell tells me.
Instead, people tend to focus on the obsessiveness that Northern Soul brings out - a desire to own the rarest records and dance the best dances. "People realise its an authentic scene," says Croasdell, "with its own values and roots. Even if people aren't into the scene, it always gets an awful lot of respect."
Even, no doubt, from the Guardian.
PAULO HEWITT
For details on the next 6T's Club events call 0171 6362622.
Of the numerous Northern Soul compilations to choose from. Start with any Kent Records album - there'll always beat least two or three blinding tunes. On the CD front, my current faves are Goldmine's The Cream Of Northern Soul" and Hallmark's accessible Northern Soul Originals. One essential is Dave Godin 's Deep Soul Treasures, while Motown's This is Northern Soul! is well worth investigating too.
Specialist shops:
· Expansions, Manchester.Tel: 0161 8321364.
· Fopp, Glasgow. 01413570774.
· Division One, London.01716377734.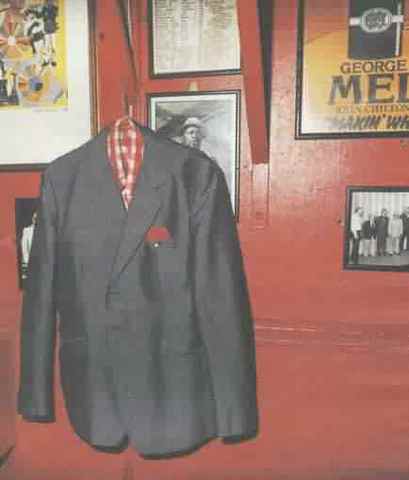 ---
Related Soul Source Articles