Hi. Today on my radio show I did an interesting interview with legendary Chicago soul singer Jan Bradley. Bradley grew up in the Robins, IL, a South Suburb of Chicago. In high school she began singing lead with a local group called the Passions (a male group who later recorded as the Swinging Hearts). While performing at a talent show, Chicago promoter and owner of the Formal record label Don Talty discovered the group. Don decided to keep Bradley as a solo singer so Bradley left the group to pursue her solo career.
Talty took Bradley to a show at the Regal in order to meet Curtis Mayfield to try to get material to record. Bradley sang for Curtis and they agreed to meet later to go over potential songs; Bradley decided to record "We girls" upon hearing it. Talty recorded "We girls" and tried to shop it around to major labels, even taking Bradley to United Artists in New York. After he was unsuccessful placing the record on a larger label, Talty released the track on his own Formal label in 1962. The track became a local hit in the Midwest, getting both R&B and pop radio play.
Talty released a few more tracks on Bradley on his Formal label without scoring a hit. Bradley again sought out Curtis Mayfield for another track; Mayfield gave her "Mama didn't lie". Talty took Bradley to Missouri where she recorded the record, doing her own backup vocals on overdub (a technique which, although not common in the early 60s, became common on Bradley's 45s). He initially released it on his Formal label where it became a local hit in the Midwest. Chess records picked up the single where it became a national hit. The record had a classic pop-soul feel that typified the Chicago female sound of the early-60s.
Due to a dispute over publishing, Chess refused to release any more Jan Bradley records written by Curtis Mayfield, despite Curtis' writing being the key to Bradley's previous hits. Chess released several follow-up records on Bradley, written by Chess staff writers, but failed to score a hit. During this time, Bradley did release the Mayfield-written "Behind curtains", on the Night Owl record label; the track was backed by the Impressions (and later covered by the Five Stairsteps), but didn't have the promotion to get real radio play.
After being unsuccessful with the Chess writers, Bradley decided to write her own material. Her first self-written single, "I'm over you", became her next hit record on Chess. Inspired by Curtis, Bradley's goal was to become both a recording artist as well as a writer and producer of other artists. Unfortunately, Talty was mostly unsuccessful placing Bradley's material; her songs were recorded by a few Chicago and Ohio artists. She also wrote the excellent "I'm no Romeo", which was recorded by Billy Stewart on a Chess LP but never released on a single. After recording a few more unsuccessful singles for Chess records, she left the label and Talty to go back to school to pursue a career in counseling in the late 60s. She did cut one more single for the Memphis-based Doylen label in the early-70s, but it was not promoted, and Bradley did not continue with music. Bradley currently works as a counselor, but still enjoys singing in church and songwriting.
You can check out my interview on my interviews page at:
http://www.sittinginthepark.com/interviews.html
as a special bonus for my show, Bradley gave me a photo of herself "sitting in the park", taken by Phil Upchurch in 1965:
http://www.sittinginthepark.com/interviews/janbradley-12-28-2008.mp3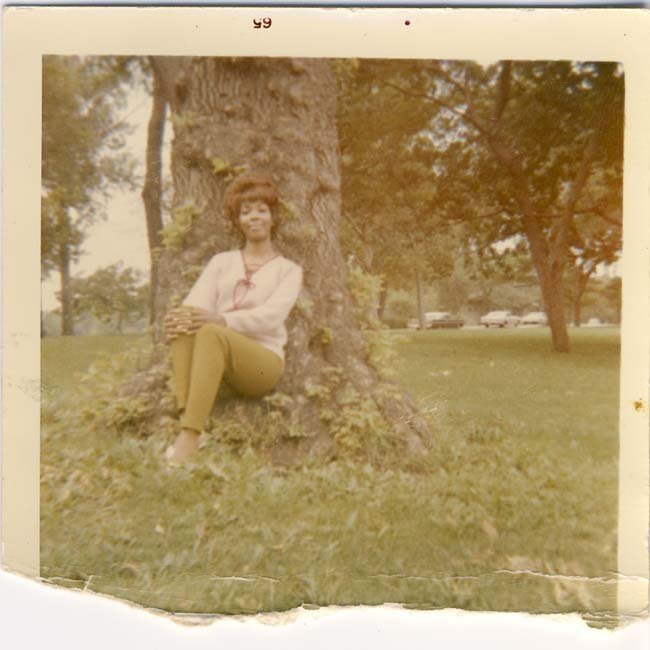 thanks for your interest,
Bob
Site note - The above article was originally posted on soul source by the late Bob Abrahamian @boba  back in 2008 as a forum topic. Promoted to an article as felt deserves raised awareness
---
Related Soul Source Articles
3

1