Date Of Induction : 01 November 2014 Category: Pre Production
Andrew Alexander Terry was born in Hempstead , Texas , in July 1940. By the time he was eight years old the family had moved permanently to Detroit, Michigan. After attending Elementary School , Terry attended Cass Technical High School on the downtown west side of the Motor City , where he studied music properly for the first time ."I took up the baritone sax , because no one else wanted to play it" he explained to Rob Moss in conversation during the 90's. He became so proficient playing the baritone, that by the age of 18 he was sitting in on recording sessions with Berry Gordy at United Sound Studios in Detroit, his first session being in the late 50's. He was soon recruited by Richard 'Popcorn' Wylie for his band Popcorn And The Mohawks, along with future 'Funk Brothers' Eddie Willis and James Jamerson, plus Lamont Dozier and Norman Whitfield, who would subsequently become legendary Motor Town producers of the future. One of the first releases to feature Mike, was Popcorn and the Mohawks - "Custers Last Man b/w Shimmy Gully" - Motown 1002 on the Motown imprint.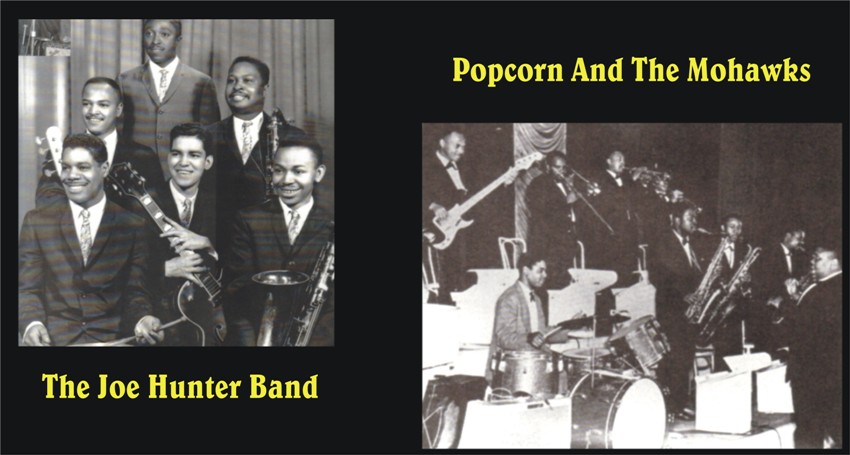 Mike was retained by Motown after Popcorn departed West Grand Boulvard in 1961, and up until 1967 was to feature on thousands of Motown recordings with his trademark baritone sax teasing the listener until the 'middle eight' where it would break out in a uniquely trademark style. Great examples of his style can be found on cherished recordings such as, The Isley Brothers - "This Old Heart Of Mine ", The Supremes - "Love Is Like An Itching In My Heart", Kim Weston - "Helpless", The Four Tops "Something About You " and countless more. He also toured with Joe Hunter's band, backing Jackie Wilson and was a member of the first MotorTown Revue. His real musical heart though was happiest in the recording studio and by 1963 he was an integral member of the Berry Gordy's Motown House band that we came to know and love as 'The Funk Brothers', often recording up to 25 songs a week.

As is the case with many truly creative and talented people, Mike became frustrated with the constraints of just playing his baritone sax at Hitsville, tied by Berry Gordy's 'single role' rule that was imposed on most of the musicians there, where they weren't rarely, if at all, allowed to partake in writing, producing or arranging, so he enrolled at the Detroit Institute Of Performing Arts, to study music arrangement and, whilst 'Moonlighting' at other studios around Detroit, in common with the other Funk Brothers, helped to create many classic records that would become so beloved of the Northern Soul scene .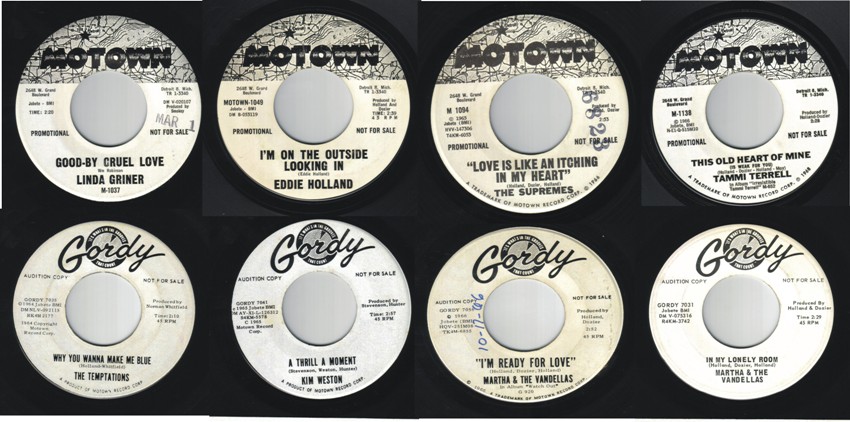 By 1965, Terry had struck up a close friendship with fellow Funk Brother and Vibraphonist Jack Ashford and they began to make plans to write and produce records of their own, after playing together on sessions at Ed Wingate's famed studios that brought forth the fantastic Ric Tic and Golden World outings, with recordings like The Parliaments - "Heart Trouble", Laura Lee — "To Win Your Heart", The Adorables - "Ooh Boy", The Fantastic Four - "Can't Stop Looking For My Baby", all the big Edwin Starr classics and countless other standing out classics. It was whilst undertaking sessions for Wingate's company that Mike became one third of the legendary Geo-Si-Mik team at Golden World, George Clinton and Sidney Barnes being the other members of this creative team that wrote, arranged and produced a series of classics that would form the foundation of Wingate's emerging rival to Motown.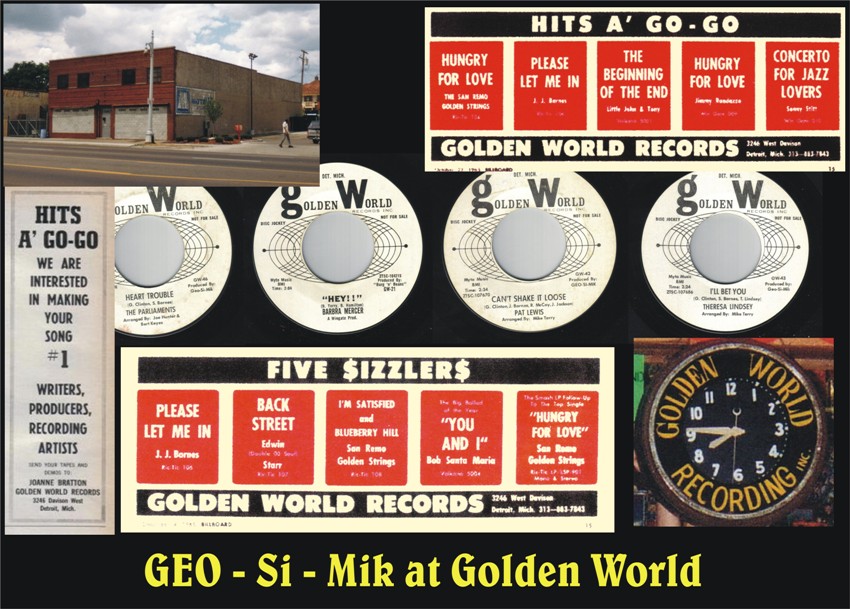 By 1966, Mike and Jack Ashford had set up Pied Piper Productions, which was a musical meeting of the minds, with Terry producing while Ashford penned the songs, often accompanied by Lorraine Chandler. A huge body of quality danceable Soul music was to follow, it's legacy still being enjoyed today via Ace /Kent's issuing of previously unheard sides from the vaults of Pied Piper master tapes .Several tracks by September Jones - "Stuttering Sam", "Voodoo Mademoiselle", "Chink A Chank Baby" and "You Better Know Why", Nancy Wilcox's fantastic driving, "Gamblers Blues" and "He'll Be Leaving You", Willie Kendrick's thunderous version of The Metros - "Time Changes Things", The Cavaliers - "We Go Together" have been aired at The 100 Club, the longest running soul club in the world to much acclaim. Separate deals were set up with various labels locally and nationally during its short life span to release Pied Piper product, RCA was the main benefactor, issuing classic sides like Willie Kendrick - "Change Your Ways", Micheal and Raymond - "Man Without A Woman", Lorraine Chandler with 3 superb releases "I Can't Hold On", "I Can't Change" and "What Can I Do", The Metros -"Since I Found My Baby" plus a great album "Sweetest One ", The Caveliers - "Hold To My Baby" and many more from the vaults tracks ,by Artists including Lorraine Chandler , The Metros ,Willie Kendrick , The Dynamics , etc .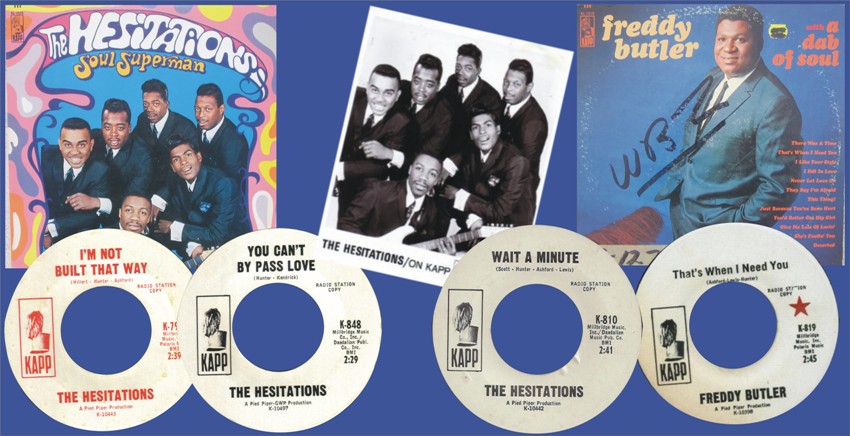 Other standout tracks bearing the Pied Piper name worth highlighting were the brilliant Karate imprint double headers, "Tony Hestor — " Just Can't Leave You b/w Watch Yourself" — Karate 523 (Giant707) and Mikki Farrow — "Set My Heart At Ease b/w Could It Be — Karate 524. The Giant logo would also deliver, Mike and Ray — "If Only You Knew b/w Private World Of My Own" — Giant 706, all three of these became dance-floor favourites and the releases are still very much sought after. It wasn't just the 45 format that Pied Piper excelled at, the company released a trio of iconic albums of soul music that are often held up as the best LPs of Northern soul you can enjoy. On the Kapp logo, The Hesitations - "Soul Superman " and Freddie Butler — "A Dab Of Soul"- and on the RCA logo The Metros"- Sweetest One (RCA)
Between 1965 and 1967, when he finally left Motown for good and stopped playing his famed baritone sax, Mike was involved in a huge body of work , either playing on tracks , or using his arranging and producing skills to full effect , which would deservedly earn him legendary status. As well as playing on tracks in Detroit such as "Open The Door To Your Heart b/w Our Love Is In The Pocket" - Darrell Banks — Revilot 201, what is arguably the greatest instrumental track ever played at soul clubs, Doni Burdick "The Bari Track b/w I Have Faith In You" - Sound Impression 6807, the simply but effectively produced Patti Young - "Head And Shoulders b/w The Valiant Kind" - Ernstrat 495 , the driving Margaret Little - "Love Finds A Way b/w - Genebro, the dancefloor filling Betty Boo - "Say It Isn't So " —Unissued until the UK Grapevine release (#125) ,Marvin Jones' impassioned Jack Montgomery — " My Dear Beloved b/w/ Do You Believe It"- Scepter 15152 , the juggernaut-like Just Brothers — "Carlena b/w - She Broke His Heart" - Garrison 3003, and the stone classic double sider, The Capitols - "Cool Jerk b/w Hello Stranger" — Karen1524, the list is endless .....Mike was also gaining work further afield in Philadelphia and Chicago especially, either in a playing capacity, arranging or sometimes both.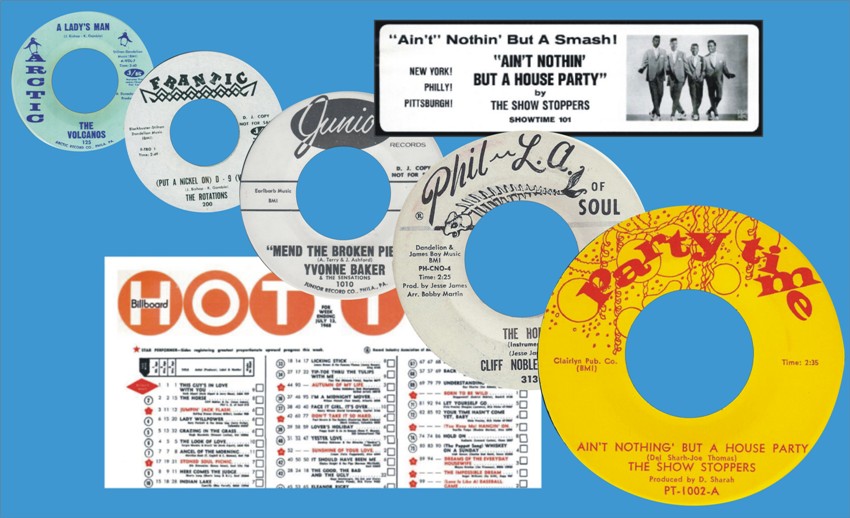 With Philly acts such as Moses Smith, he played baritone on the mega classic "Girl Across The Street b/w Hey Love I Wanna Thank You — Dionn 508, Yvonne Baker " I Can't Change b/w Mend The Torn Pieces - Junior 1010, several Volcanos sides on Arctic including "The Laws Of Love" and "A Lady's Man", it's Mike's saxophone that graced the million selling 45 that launched the early MFSB musical group to national prominence with Cliff Nobles - "Love Is Alright b/w The Horse" — Phil LA Of Soul 313 and whilst the label may say Philadelphia, the sound says Detroit on The Rotations — "Put A Dime On D-9 b/w Instrumental" — Frantic200, and two of Philly's most iconic 45s bear the skills of Mr Terry. The Showstoppers " Ain't Nothing But A House Party b/w What Can A Man Do — Party Time 1002 and the archetypal Philly rarity, Larry Clinton- "She's Wanted In Three States b/w If I Knew" — Dynamo 300.
In Chicago, Mike would also contribute heavily to that city's soul musical landscape that elevated the Windy City's status for worldwide soul fans, playing on records like Gene Chandler - "Mr Big Shot b/w I Hate To Be The One To Say" — Constellation 172 and The Fascinations - "Girls Are Out To Get You b/w You'll Be Sorry"- Mayfield 7714. He would return to the Windy City later to team up with Jo Armstead and record some memorable sides on labels such as Revue and Giant , artists like Ruby Andrews "Just Loving You", Little Jimmy Scott "It Rained 40 Days And Nights b/w Do You Get The Message" - Giant 708 , Jo Armstead - "I Feel An Urge Coming On b/w I Who Love You So — Giant 701 , Garland Green - "Girl I Love You b/w It Rained 40 Days And Nights" — Gama 103 (Revue11001)] ,not forgetting a fabulous album on UNI " Jealous Kinda Fella " , plus Rhetta Hughes " Relight My Fire " set on Tetragramation , featuring some wonderful mid tempo sides , including the brilliant "Cry Myself To Sleep" .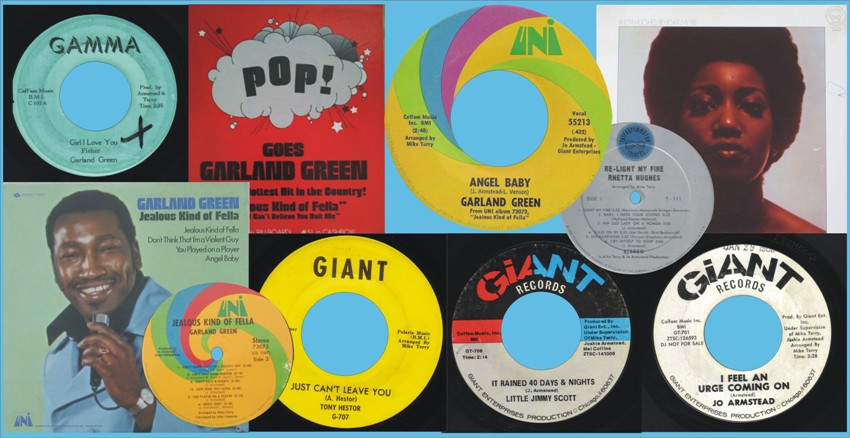 In December 1967 , Epic Records A & R Vice President Dave Kapralnik announced that Mike Terry had been signed as Staff Arranger and Producer .Classic sides from this period are The Little Foxes " Love Made To Order " [ Okeh ] which was the first time Mike had arranged strings .Other classics on Okeh by Johnny Robinson - "Gone But Not Forgotten" and Sandra Phillips - "I Wish I Had Known" soon followed. A great album from this period is the Maxine Brown "Out Of Sight" set on Epic, on which Mike collaborated which the highly talented Bridges /Knight / Eaton team, (otherwise known as The Brothers Of Soul). Essential tracks on this LP are "Don't Leave Me Baby" ," Just Give Me One Good Reason" and "Seems You've Forsaken My Love", which was also issued as a 45 .
By now Mike Terry was in huge demand all over the USA travelling all over from New York to California to cut sessions .As he explained to Rob Moss " If I went to New York I would use Richard Tee ,in California I'd use Joe Sample and all the musicans there " .As the 60's ended he became Musical Director for a Broadway musical " Big Time Buck White " in New York , featuring Muhammed Ali , and Bill Cosby's 23 piece orchestra director during a stint in Las Vegas .Into the 70's and Mike found himself in Atlanta working with Dave Crawford on two Mighty Clouds Of Joy albums .This led to him re locating to Atlanta where he worked with Loleatta Holloway on her classic Aware albums, and Etta James .By 1976 Mike had moved again , to New Jersey , hooking up with Sylvia Robinson at All Platinum studios and cutting The Dells with their "No Way Back" set on Mercury ,which includes a personal fave "Life Is The Time".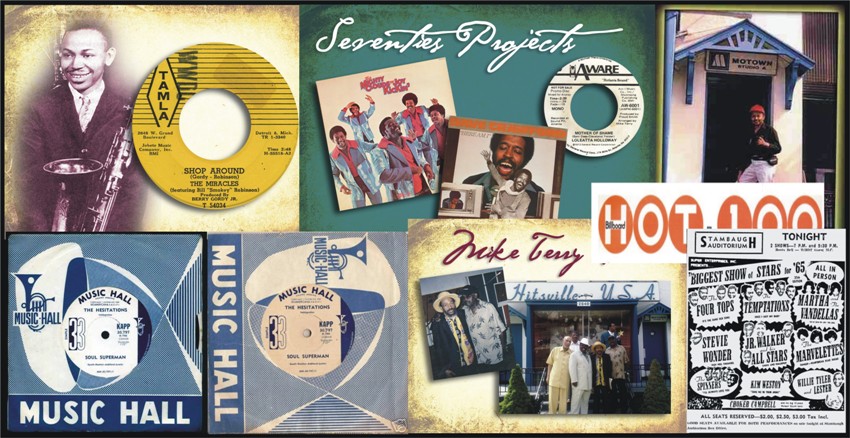 Mike continued to work in the music business until the late 70's , but then stepped out of the picture to spend more time with his family , becoming a lorry driver for a while during the 90's. My great friend Rob Moss hooked up with him during this time and took him back to the Motown studios in 1993, the first time he had returned, since he left in 1967. Mike eventually returned to live in Detroit for the remainder of his life, where he sadly passed away on 30th October 2008. Thankfully, before he passed away, Mike Terry did eventually realise that his life's work was revered by a whole world-full of soul fans and when looking round for people to consider for the inaugural Inductees to our Northern Soul Hall Of Fame Mike Terry came top of the list.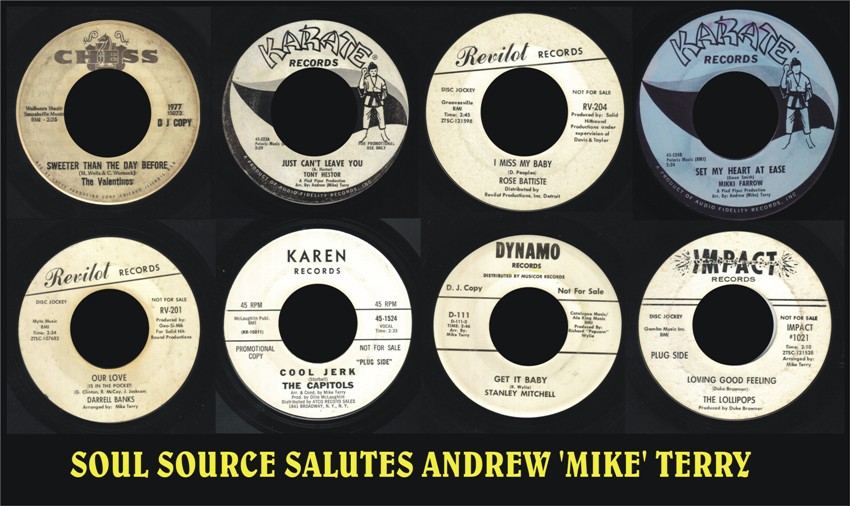 Eddie Hubbard & Dave Moore : 01 November 2014.
Notes and References:
1. Acknowledgment to Rob Moss article: Mike Terry, Sax God: Manifesto Magazine.
2. Acknowledgment to Keith Rylatt's book - Groovesville USA.
3. Acknowledgement to There's That Beat! www.theresthatbeat.com
4. Acknowledgement to soulfuldetroitforum
Discography:
Below are some key examples of Mike Terry Baritone sax performances featured on 45s produced by Berry Gordy's Motown stable of labels.
The Velvelettes - Let Love Live
The Four Tops - Something About You
The Four Tops - I Can't Help Myself
The Four Tops - It's The Same Old Song
The Originals - Suspicion
Jnr Walker - Shotgun
Jnr Walker - Roadrunner
The Temptations - I Gotta Find A Way To Get You Back
The Supremes - Love Is Like An Itching In My Heart
The Supremes - Don't Let True Love Die
The Isley Brothers - This Old Heart Of Mine
Kim Weston - Helpless
Marvin Gaye - Baby Don't You Do It
Martha Reeves and Vandellas - Heatwave
Jimmy Ruffin - He Who Picks A Rose
Martha Reeves and Vandellas - In My Lonely Room
The Supremes -[ I'm So Glad ] Heartaches Don't Last always
Stevie Wonder - I Want My Baby Back
The Four Tops - Something About You
Below are some examples of records touched by the magic of Mike Terry, either playing his baritone sax, arranging, producing, sometimes all three.The list is in no way complete, new examples are coming to light all the time, such was the intensity of his workload and creativity .
JJ Barnes - Sweet Sherry [ Stax ]
Melvin Davis - I Must Love You [ Groovesville ]
Lorraine Chandler - What Can I Do [ Giant / RCA ]
Emanuel Lasky - I'm A Peace Loving Man [ Thelma ]
Luther Ingram - Exus Trek / If It's All The Same To You Babe [ HIB ]
Doni Burdick - The Bari Track [ Sound Impression ]
Valentinos - Sweeter Than The Day Before [ Chess ]
Edwin Starr - You're My Mellow / My Kind Of Woman [ Ric Tic ]
The Fantastic Four - Gonna Live Up To What She Thinks [ Ric Tic ]
Thelma Lindsey - I'll Bet You [ Golden World ]
The Chalfontes - He Loves Me [ Mercury ]
Patti Young - Head And Shoulders [ Ernstrat ]
Deon Jackson - Thats What You Do To Me [ Carla ]
Deon Jackson - I Need A Love Like Yours [ Carla ]
Barbara Lewis - The Many Grooves Of ....[ Stax / Enterprise ]
Cody Black - It's Our Time To Fall In Love [ Gig ]
Sonny Allen - Your Love Was So Wonderful [ Hit Pack ]
Yvonne Vernee - Does He Love Me Anymore [ Correctone ]
The Volcanos - Laws Of Love [ Arctic ]
The Rotations - [ Put A Dime On ] D- 9 [ Frantic ]
Gene Chandler - Mr Big Shot [ Constellation ]
Darrow Fletcher - What Good Am I Without You [ Jacklyn ]