"Detroit 67 is the story of Detroit in the year that changed everything. Twelve monthly chapters take you on a turbulent year long journey through the drama and chaos that ripped through the city in 1967. Over a dramatic 12-month period, the Motor City was torn apart by personal, political and inter-racial disputes. It is the story of Motown, the breakup of The Supremes and the implosion of the most successful African-American music label ever.
Set against a backdrop of urban... riots, escalating war in Vietnam and police corruption, the book weaves its way through a year when soul music came of age, and the underground counterculture flourished. LSD arrived in the city with hallucinogenic power and local guitar-band MC5 -self-styled "holy barbarians" of rock went to war with mainstream America. A summer of street-level rebellion turned Detroit into one of the most notorious cities on earth, known for its unique creativity, its unpredictability and self-lacerating crime rates.
1967 ended in social meltdown, personal bitterness and intense legal warfare as the complex threads that held Detroit together finally unraveled. Detroit 67 is the story of the year that changed everything".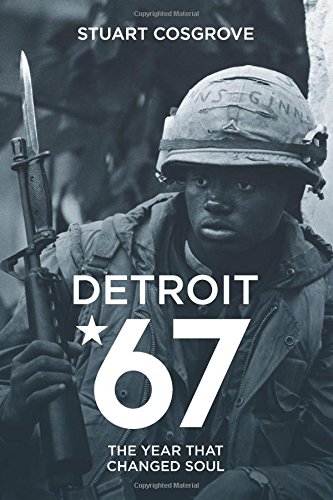 Available from Amazon and Waterstone bookstores 31st March 2015
site note: the amazon link at the bottom of the page does have a preview of the intro page
Stuarts Facebook page
https://www.facebook.com/pages/Detroit67/795265097210752?fref=ts
Detroit 67 Website