A dual post just to pass on two soul related news items
First is that today see's the official release of Northern Soul: An Illustrated History
This has been mentioned on here a fair few times over the last year or so and today see's the official release day arrive.
A more detailed site article will follow in a day or two, but for now here's a few images and some release text from the publishers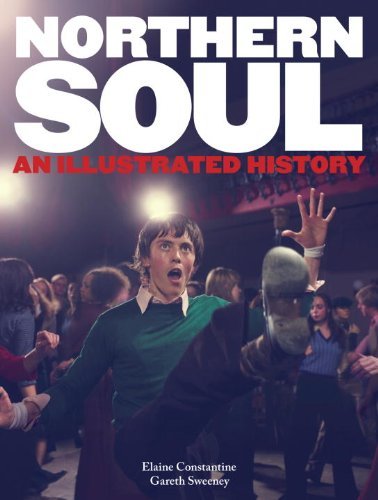 The story of Northern Soul is one of practically total immersion, dedication and devotion, where the plain concept of the 'night out' was elevated to sacramental dimensions. Where devotees pushed their bodies, their finances and sometimes their minds to brutal and unforgiving extremes. For those who went through that involvement every test of faith or endurance was worth bearing.
- From Northern Soul: An Illustrated History.
'It was a drugs scene, it was a clothes scene. It was about dancing. It came out of this thing. It was about pills that made you go fast. To go fast to make the scene happen.' - Chris Brick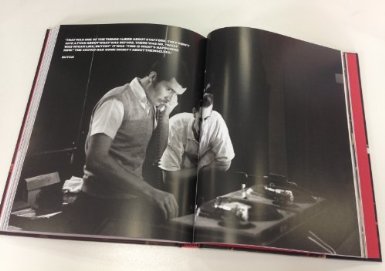 In the late 1960s, a form of dance music took a feverish hold on the UK, finding its heart in the north of England. The music of 1960s-70s black American soul singers combined with distinctive dance styles and plenty of amphetamines to create what became known as Northern Soul - a scene based around all night, alcohol-free club nights, arranged by the fans themselves - setting the blueprint for future club culture. Northern Soul tapped into a yearning for individual expression in northern teenagers, and exploded into a cultural phenomenon that influenced a generation of DJs, songwriters and designers for decades to come.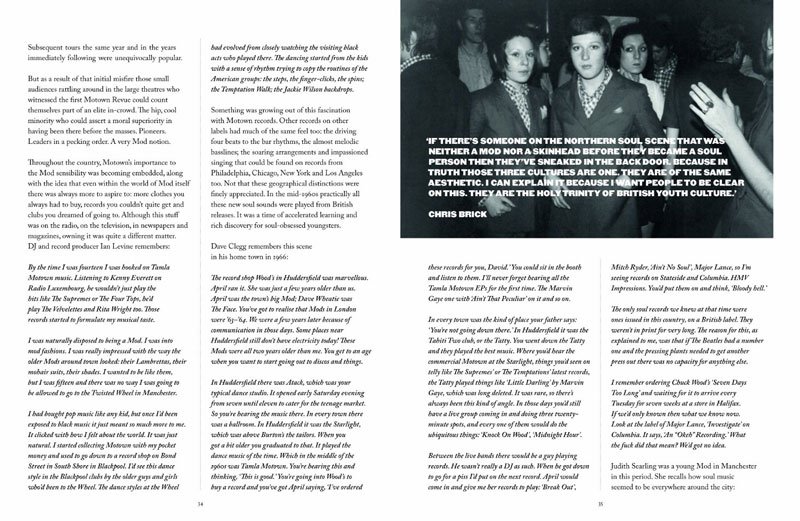 Acclaimed photographer and director Elaine Constantine has brought the movement to life in her film Northern Soul - and that film was the starting point for this book, Northern Soul: An Illustrated History.
However, what started out as a project largely comprising of Constantine's stunning on-set photography, featuring her young, talented cast and highly authentic production, has turned into a unique illustrated history of Northern Soul. In its final form, the beautiful new photography holds the book together thematically, but its real depth lies in the material from the 1960s, 1970s and 1980s that Elaine and Gareth have researched and pulled together.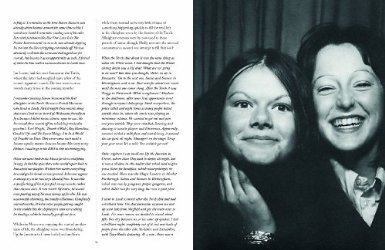 Available now at ...
http://www.amazon.co.uk/Northern-Soul-An-Illustrated-History/dp/0753541912
The Second bit of news is that thanks to the publishers Soul Source can offer to all members a chance to win 1 of 3 fresh copies of this new release.
3 Copies of Northern Soul: An Illustrated History to be won!
Here's how...
Each day for the next 3 days the site will be holding a daily draw open to all members of Soul Source
All you have to do is to like the daily post (link below) and after midnight each day a winner will be drawn from all those who have liked the comp daily post that day
The normal Soul Source competition rules apply, all you have to do is "like" the actual competition post using the onsite "like" feature - and you be in
This will open shortly with a link to todays competition being placed right here very shortly (which you then need to like)
Here's the day one link
day two now so here's the current link
day three is now so here's the link...
as said, to enter just go here and then just "like" the post!
all over - see later post for complete list of winners!
Good luck now
mike
soul source team
Kindle Soul Source Live Preview
Click on the cover or buttons below to read
Click on the cover or buttons above to read